Whether you need a quick oil change or a complete engine/transmission rebuild, Precision Automotive & Transmission has you covered.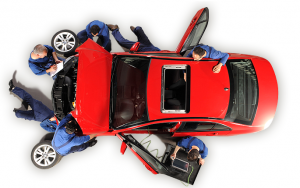 We employ ASE Certified technicians that have undergone extensive training and have hundreds of hours of automotive diagnostics and repair under their belts.
We use the latest technology and equipment to ensure that you get the best repair possible.
At Precision, we provide superior service because your safety matters.