"The Machine" Diagnostics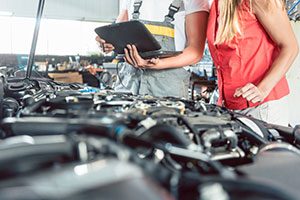 At Precision Automotive & Transmission we use Factory OEM scanners to identify your vehicle's specific condition.
Your vehicle contains various on-board diagnostic systems that give you or a repair shop access to various subsystems related to your vehicle's performance.
Modern systems use a standardized communications port that provides real-time data, as well as a standard series of diagnostic trouble codes that allow our technicians to rapidly identify and fix malfunctions within your vehicle.
Not only can we pull your codes for free, we have the technicians that that fix the problem for you.